Good Gutters, Inc. is proud to serve several states and locations throughout the USA. Look for the nearest GGI Location near you or email [email protected] for more information:
WISCONSIN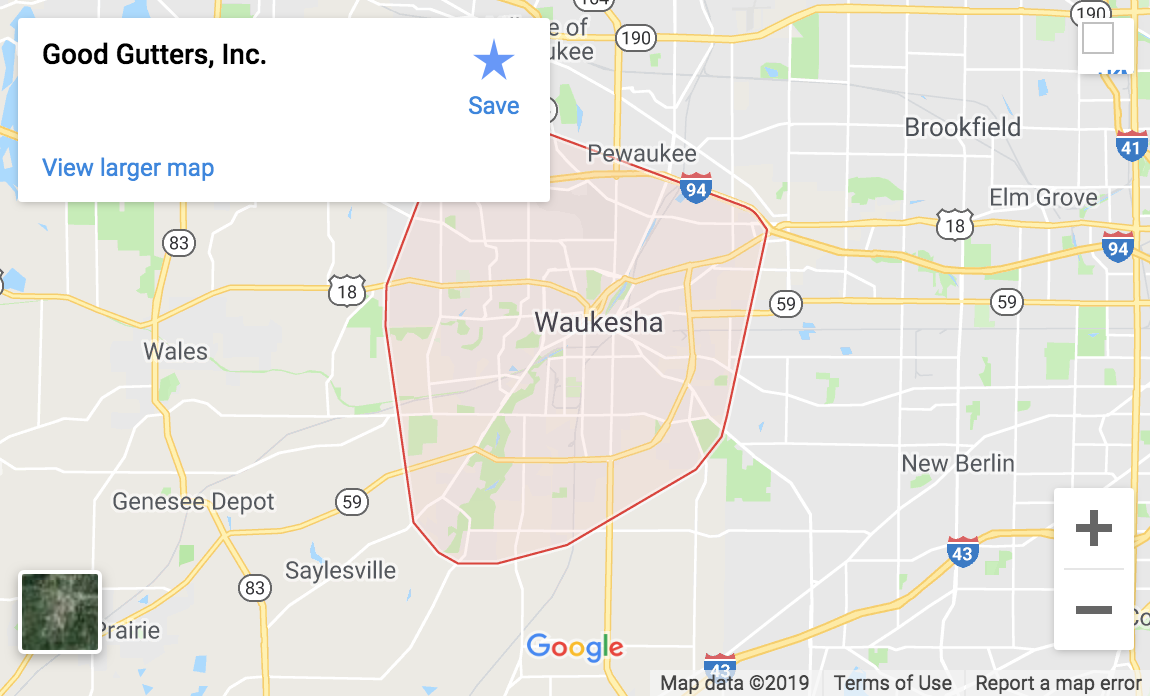 GOOD GUTTERS, INC.
PHONE: 262-226-2016
LOCATION: Waukesha, WI
Location in Waukesha, Wisconsin. Service area includes: Brookfield, Pewaukee, New Berlin, Menomonee Falls, Muskego and more!