GOOD GUTTERS, INC.
"BE GOOD TO YOUR GUTTERS!"
Good Gutters, Inc. is a full service gutter company with locations across the USA. Franchises specialize in cleaning, repairing and installing gutters, downspouts and gutter guards on residential and commercial buildings. Our brand was established years ago and has served thousands of satisfied customers in in that time.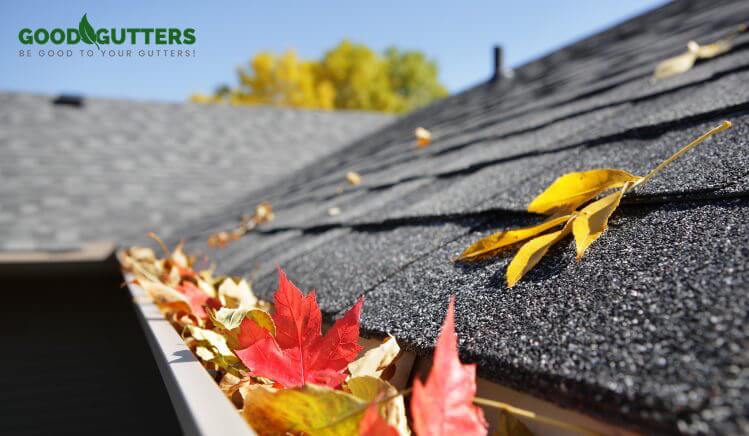 GUTTER CLEANING
Good Gutters, Inc. comes to your home or business and will remove fallen leaves, debris, soil and all other loose materials from the downspout and gutter channels. The crew will evaluate the entire gutter system to ensure that there's proper drainage and will provide further recommendations and service if need be. Learn more here.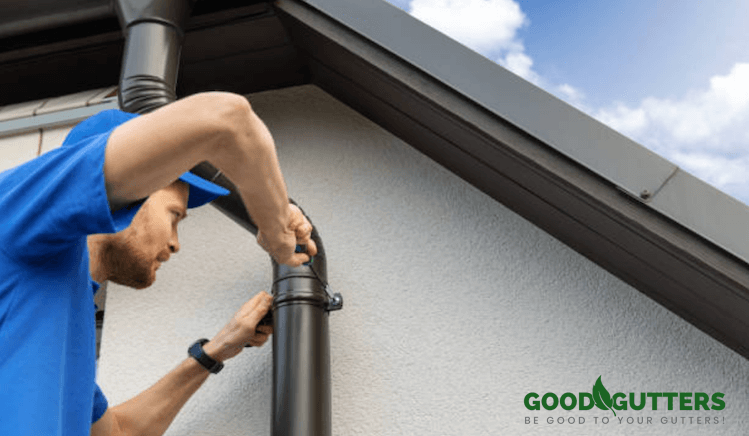 GUTTER REPAIR
Good Gutters, Inc. performs gutter repair for minor damage due to storms, standing water and general wear and tear. Basic aluminum gutters wear down after 20 years and then either need professional repair or replacement. We will inspect the current state of the gutters and downspouts to decide whether repair or replacement is the best course of action. Learn more here.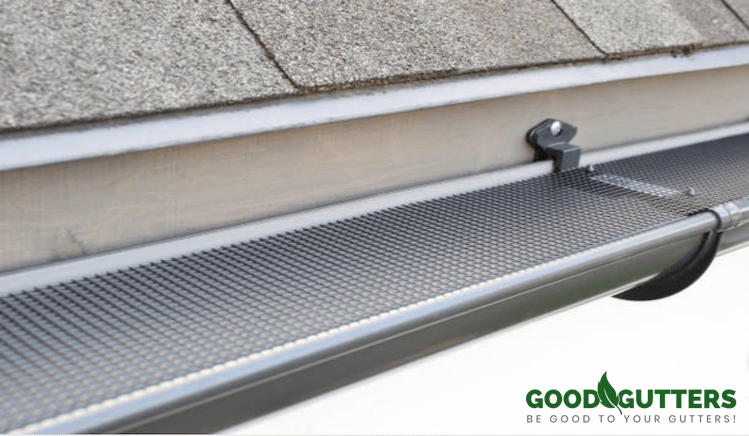 GUTTER GUARD INSTALLATION
We recommend that all customers across the USA install gutter guards or gutter covers on their home. The cost of installation and product will reduce the need to clean gutters several times every year and will help to prevent pests and costly damage to gutters and your home. There are many long-term benefits of installing gutter guards on your home. Let us do it for you!
WHY ARE CLEAN GUTTERS IMPORTANT?
Rain gutters are important to every home. Clean gutters facilitate the stream of water from a roof and direct the water to a downspout that will funnel water from the base of a home and the foundation. Dirty or damaged gutters often lead to a number of problems, some serious:
DAMAGED ROOF
If gutters are clogged and rainwater starts to pool inside, the rain will also start to pool at the edge of the roof. This damages shingles on a roof and can lead to cracks. Cracks in the roof can lead to leaks from the ceiling which can lead to leaking in the interior. To repair roof damage or cracked ceiling or flooring is a very expensive home repair.
FLOOD IN BASEMENT
A basement filled with water is not fun at all. Damaged gutters are a common reason for a flooded basement. Rain will overflow from the gutter then collect at the foundation of the home just above the basement. Later, the concrete will wear down and rainwater that collects right above the basement will begin to leak into the basement. Sometimes this can lead to mold as well as mildew growth and will destroy paint, flooring and any other chairs and couches or decorations in the basement.
UNSTABLE FOUNDATION
Pools of rain that destroy or flood basements oftentimes also damage the foundation of a home. A house with a damaged foundation isn't safe to live in. Homeowners will also discover that to rebuild a home's foundation is a measurable expense and a necessity for any possibility of selling a house in time. Home's with unstable foundations almost certainly won't pass an inspection.
PEST PROBLEMS
Insects and rodents strive in pooled rainwater. If rainwater remains in a gutter for too long, the gutter will likely become the home to rats, mosquitos, termites and other pests near your home. The problem might even get worse if the pests discover a way into your home through the gutter system. Professional gutter cleaning helps to eliminate any chances for a rodent or insect infestation to occur.
CURB APPEAL
Curb appeal might not be the number one reason to clean gutters, but it is the most obvious. Debris that obstructs gutters oftentimes can be seen from neighbors, especially organic debris that collects on the driveway. The overflowing rainwater will also stain the siding of a home and deteriorate the appearance of shingles. Over time, a home with unclean gutters will appear uncared for on the exterior.
GUTTER DAMAGE
Another obvious potential problem that can occur from debris and overflow of rain is damage to gutters themselves. Organic debris and miscellaneous will soon corrode the aluminum most types of gutters are made of. Broken gutters often result in the same type of home destruction as clogged gutters and will have to be replaced more often than cared for gutters and downspouts.
CALL GOOD GUTTERS INC. TODAY!
Our professional gutter cleaning, rain gutter repair and gutter guard installation will help to stop these problems from occurring. These services will protect gutters and homes! Find our location near you: